Download PledgeCam

Find your Fundraiser ID by copying the information after the / in the url.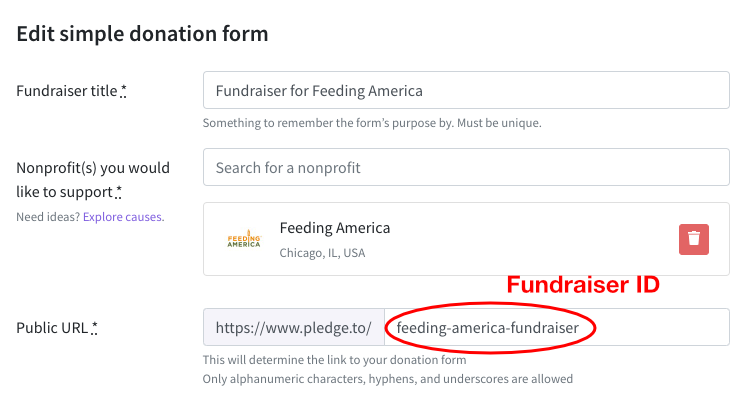 Launch PledgeCam.
 
Enter your Fundraiser ID into the PledgeCam application.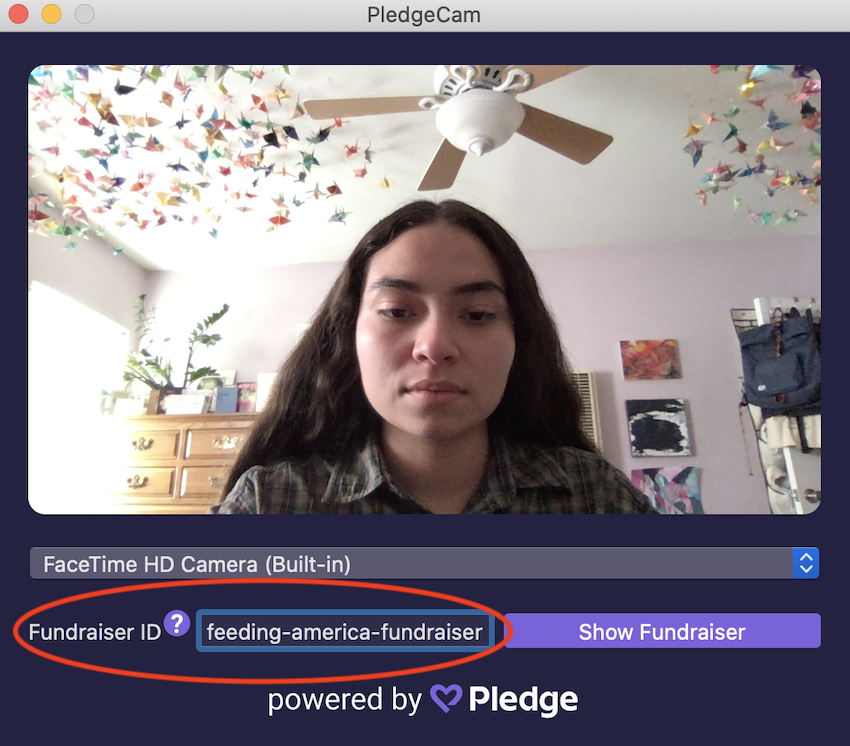 Click Show Fundraiser.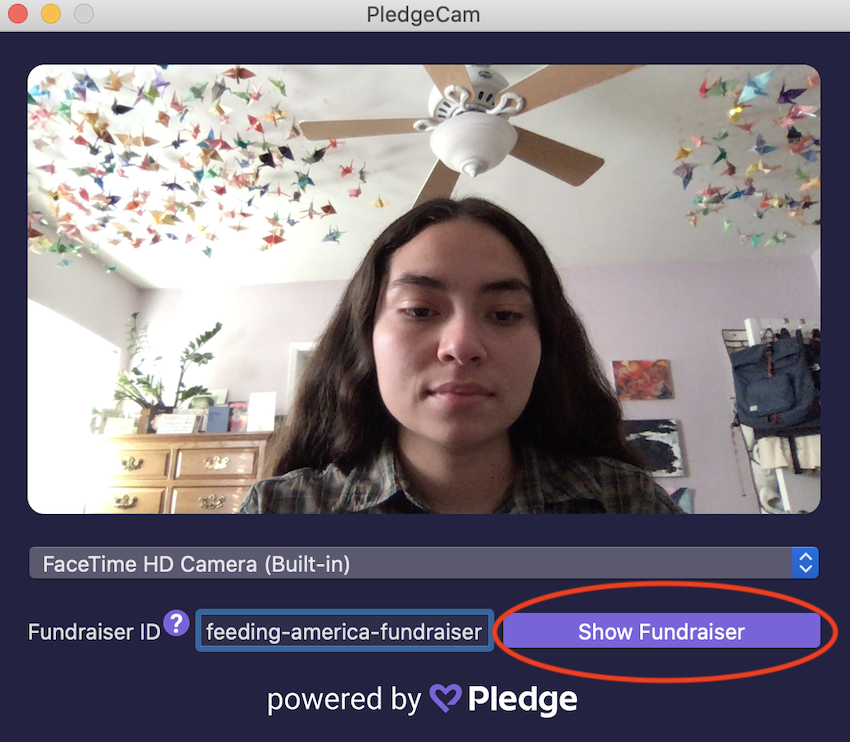 Your PledgeCam overlay is now live!
If you'd like to hide the fundraiser, click Hide Fundraiser.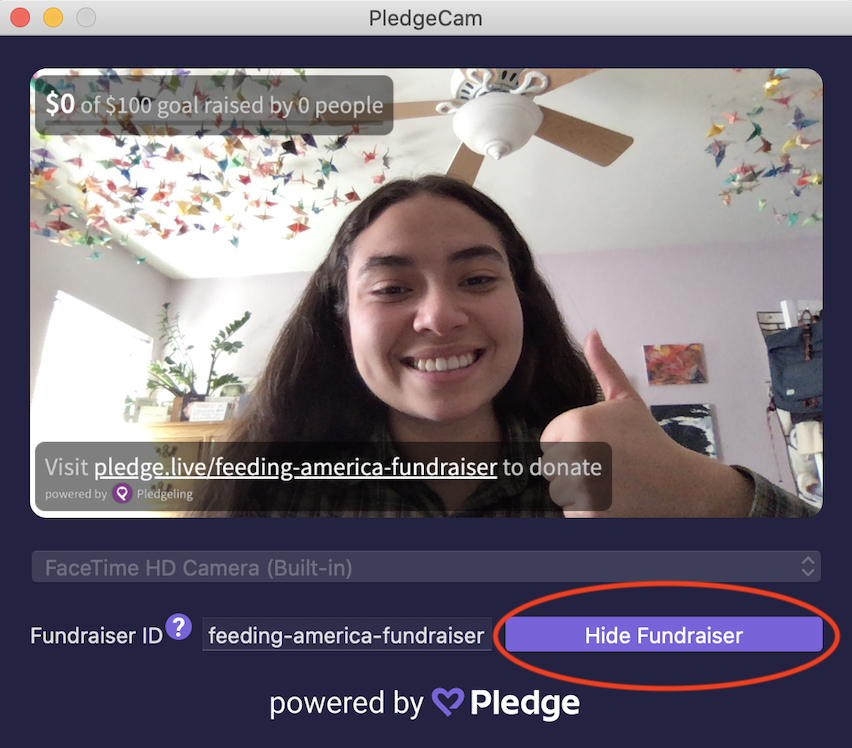 Configure Zoom
 
If Zoom is already open, close the application and re-launch.
Go to "Preferences" and navigate to the "Video" section.
 
Under the "Camera" drop-down menu, select "PledgeCam".
 
If "PledgeCam" isn't showing up as an option in the dropdown, make sure you have the latest version of Zoom installed.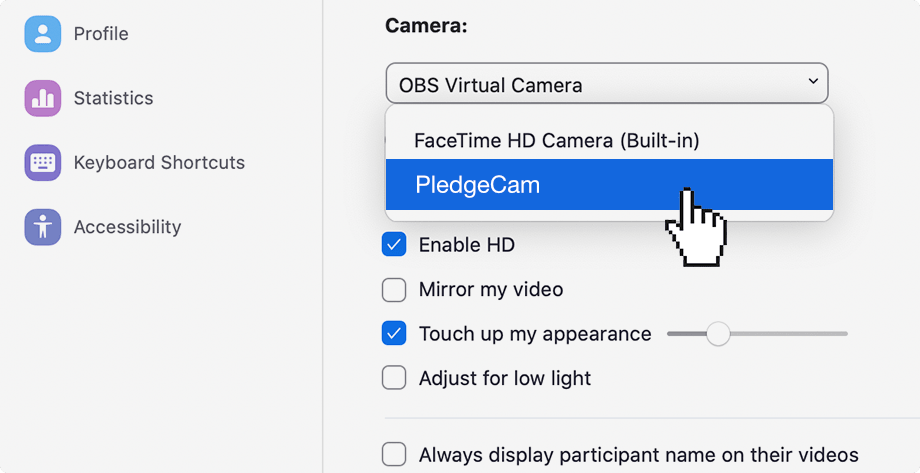 PledgeCam should now be visible to participants in the Zoom meeting.